I know this is a blog generally about historically-set romantic erotica, so I won't blame you if your original thought about my subject line was: does she mean between square dance sets?

I'm actually referring to film reels here, because I was talking with a friend the other day about erotic scenes in movies...and how they're sometimes--actually, lots of times!--not the obvious let's-get-naked, show-it-all scenes. (With the obvious exception of Debbie Does Dallas, and flicks of that ilk.)

(Oh crap. I used the word flick. Now, Jane, put the whip away.)

Although I write explicit, leave-no-detail-to-the-imagination scenes in my erotic novels, some of my favorite events in movies (and books) are the ones with the between the lines (or, in this case, between the reels) implications.

Sometimes--many times--less is more.

Take that scene in Gone With the Wind--you know the one!--where Rhett sweeps Scarlett up into his arms, and that long, scarlet dress brushes the stairs as he carries her up there with strong, arrogant steps to show her just exactly what kind of a man he is. (Yes, that's me swooning over here!)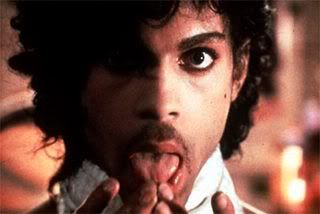 And then there are the more explicit scenes in PG-13 and R-rated films. Believe it or not, one of the scenes that sticks in my mind is the sex scene from Purple Rain! Of course, the last time I saw that was (ahem) many years ago when it was first released, so perhaps I was a bit naive about such things...but it does stick in my head as a very erotic scene. But help me! I can't think of any other ones that come to mind.

What about you? What's the one most understated, immensely erotic scene you remember from a film...and what's the one, in-your-face sexual portrayal from film?

Please jog my memory...I don't want to go down in the history of the Spiced Tea Party as having my favorite movie sex scene being Prince and Appollonia. How mortifying.